It was lovely to have this event back in 2022!. Many thanks to ChristChurch for letting us have the free run of their building .
And particular thanks go to the students: Victoria, Vidya, Beatrice, Emily, Isla, Megan, Milla, Neva, Freya, Nate, Emily M, Emily P, Lottie, Beatrice, Elspeth, Evelyn, Francesca, Job, Ellie, Annabel, Jessica, James, Fiona and Jack. We had a variety of pieces and even a clarinet solo and a drum/piano solo. The parents were super; the kitchen was left spotless - it made the whole event much more manageable. I'm so glad I was able to do this again, after a three-year gap due to "you know what".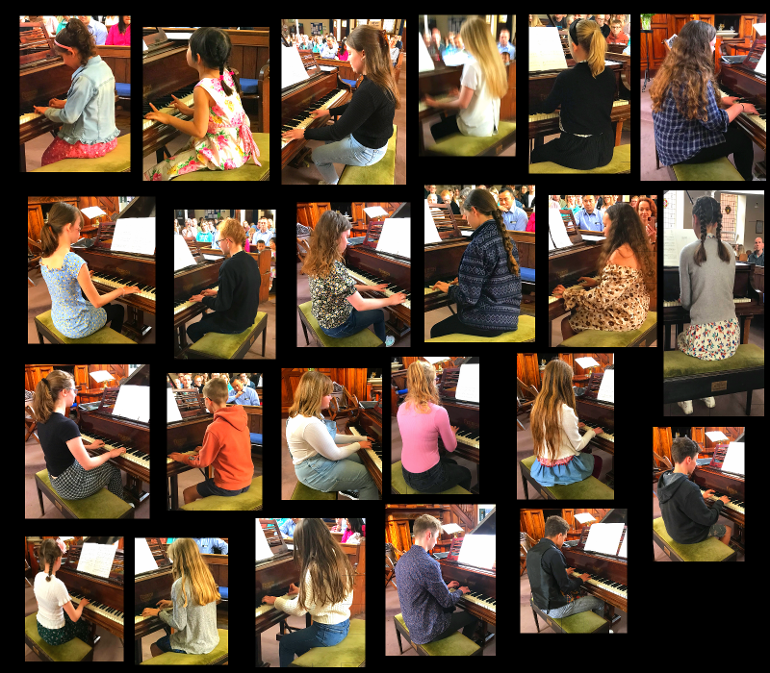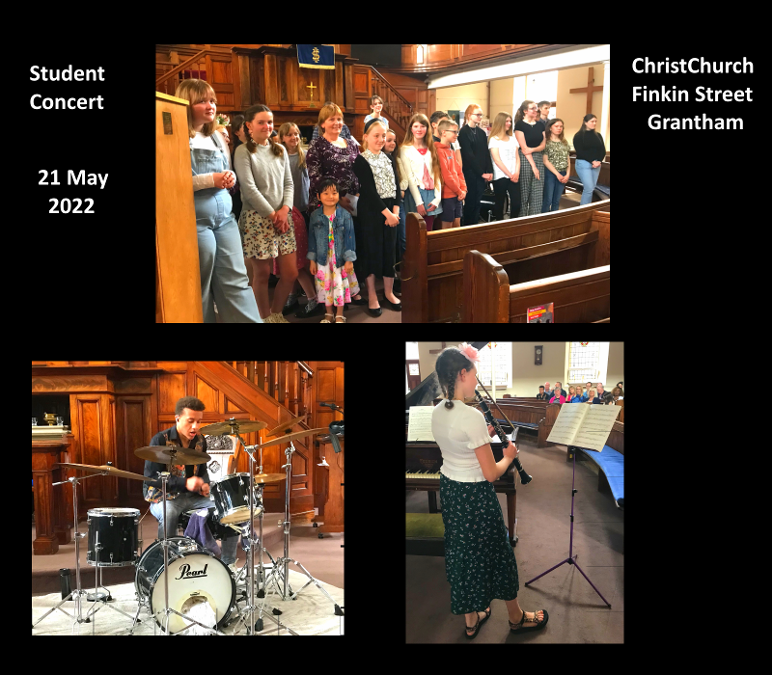 Quotes from parents:"
"it was a great day and the girls thoroughly enjoyed it! (As did our neighbours!)"
"We all had a wonderful afternoon . It was lovely to hear everyone play. It spanned all the emotions! "
"Thank you once again for giving the students an opportunity to perform in your lovely concert. It was great to be back! I always enjoy hearing you play too as I think you're such an inspiration to the students."