Jenny Walker, BA (Hons), LGSM Piano Teacher, Performer, Composer - Grantham UK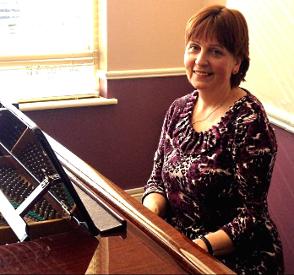 Click HERE for privacy policy
Click
here
for articles about Jenny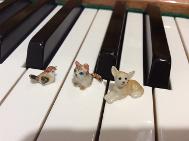 "Listening to *** practice every morning. I spent many hours listening to my Grandmother play on this, makes me so happy to hear her play it and love it too. She is tutored and encouraged by her lovely teacher Jenny Walker weekly via virtual lessons during lockdown"
"So proud of our daughter and grateful to Jenny Walker for keeping the lessons going through lockdown"
"Thanks for all your support with ***. It's so lovely to hear her play for us (as she always ups her game!) and to hear her chatting pleasantly with you …"
Piano Teacher and Violinist
Online lessons are running! Please email at jwalkergale@gmail for details
ABRSM Digital Assessment this summer
A performance-based examination based on a recorded submission.
For the exam you will play 4 pieces – at least three from the existing syllabus, plus one of your own choice of a similar level
No supporting tests (scales, sight-reading, aural)
Marks out of 150, with 30 marks per piece, and a further 30 for overall impression
ABRSM stress this is NOT a replace for traditional, face-to-face assessments, but an equivalent. You can switch between the two types of examination at any stage. One additional piece replaces the supporting tests. For more details please click here.
Trinity Digital Assessment this summer
Detailed information and guidance will follow in the week commencing 1 June 2020.  Until then, you may start your performance pieces in advance; full guidance on filming  and submission  can be found  here.   You might also find it helpful to read through the FAQ's
A performance-based examination based on a recorded submission.
For the exam you will play 3 pieces from the existing syllabus
No supporting tests (scales, sight-reading, aural)
Marks out of 100
Exams are recorded in audio by the teacher, in person or remotely over webcam. The exam can be taken at any time. It is submitted online and marked by specialist examiners.
An examination based on a recorded submission overseen by a registered teacher
For the exam you will play 3 pieces – from a chosen list (see syllabus for the publisher)
Scales and arpeggios from memory (free sheets are available to download)
Technical exercises and reading/listening skills - all available for free download
Marks out of 100: 87 for distinction, 75 for a merit, 60 for a pass
No matter which board you use, you will need to purchase either specified editions of music or a relevant ABRSM/Trinity book – I would recommend www.musicroom.com or https://www.ackermanmusic.co.uk They will either have the music in stock, or will get it fairly quickly.
Jenny is a very popular and experienced piano teacher, with a successful practice in Grantham, Lincolnshire. She also teaches the violin, plays fiddle in a ceilidh band, performs and directs music, and composes. She has a performance diploma,is a professional member of the European Piano Teachers Association and the Incorporated Society of Musicians, and is DBS checked.
She is also a composer/arranger with works distributed through Piano Pronto Publishing in the USA, Sheet Music Plus and Amazon. Her music can also be found at SuperScore. She is the proud first prize winner of the 2014 EPTA Composition Competition and continues to write music when she can.
Jenny has worked with groups in Bedfordshire and Oxfordshire before moving to Lincolnshire where she has overseen productions of shows including The Mikado, HMS Pinafore, Sweeney Todd, Fiddler on the Roof and Carousel. She has also played for pantomimes, swing bands, pit orchestras and been a violinist in string ensembles.