Syllan - Late Intermediate -available at Sheet Music Plus
Syllan is the old Cornish word for the Scilly Isles, a group of low-lying islands 26 miles off the end of Lands End, England. The climate is mild and the beaches are white.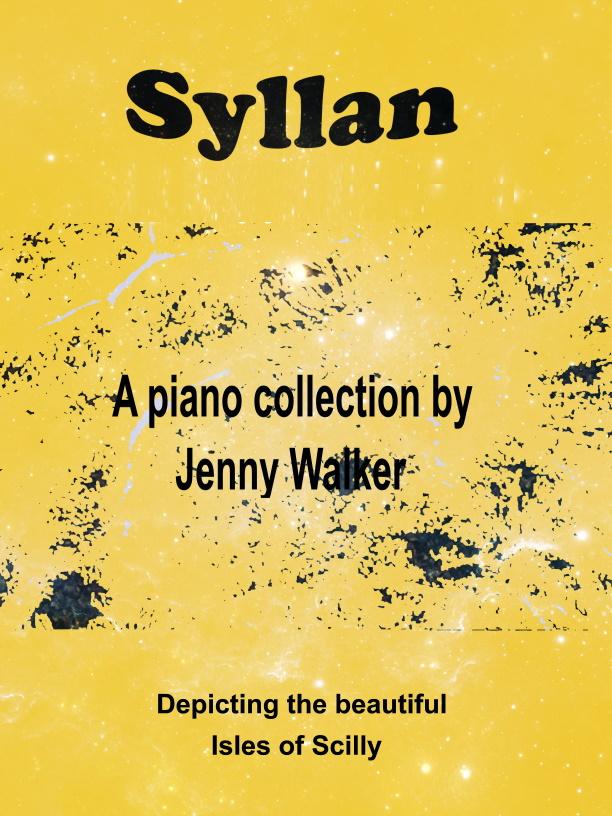 Sea Jewels depicts the archipelago as a whole, when viewed from the plane.
The Quay could represent any one of the 'terminals' on each of the five inhabited islands - quaint, quiet, with flurries of business as the tourists flock to the beaches in the summer.
Wild Island is the island of Bryher, the most exposed of the inhabited islands, and therefore subject to a lot of wind, rain and big Atlantic rollers.
Garden Isle is the island of Tresco, the most popular destination for most. It boasts a large sub-tropical garden, though many of us prefer the beautiful coastline and charming villages.
White Beaches is reminiscent specifically of the islands of St Marys, the main centre, and St Agnes, the most Westerly island.
Dappled Island - St Martins is known in Cornish as "The Dappled Island". It is a long, sparsely inhabited strip of land with an expanse of beautiful sandy beaches and there is a feeling of absolute peace. .
Samson Sunrise depicts the sun rising over Samson, the largest now uninhabited island. It comprises two hills, with a strip of land in the middle. An eerie feeling pervades this land, with the remnants of crofters houses scattered among the bracken and seabirds having taken over.
Into the Fog Into the Fog is a more general look at the islands and the surrounding sea, with its ever-changing mood. Fog is common and, often, boats and planes are delayed.