Dunes - available at Sheet Music Plus
A set of 12 technical studies using a variety of tonal centers and time signatures.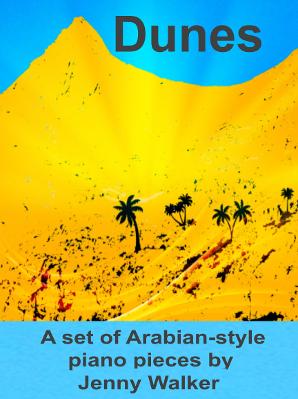 If you want something different , this is perfect! It uses the 'double harmonic' scale to give an Arabian feel . The pieces are great for late intermediate level pianists of all ages and would be ideal for projects correlating music with middle Eastern culture.
Title Audio extract Video