Piano Collections (click on the images for the sheet music)
Available at Piano Pronto
An evocative collection of 12 character pieces. A landscape of harmonies and contemporary styles that span a variety of genres.
I love the variety of "moods" in this book! Each piece is unique and interesting for students and audiences. I bought it for a picky student and she chose several she wants to play!! - Heidi
Books available at SMP Press
If you want something different , this is perfect! It uses the 'double harmonic' scale to give an Arabian feel . The pieces are great for late intermediate level pianists of all ages and would be ideal for projects correlating music with middle Eastern culture.
Title Audio extract Video
Available at Amazon and SuperScore
This is available on the Superscore app, where you can view and interact with the score. You can view details at TimeWarp
For SuperScore music click the logo below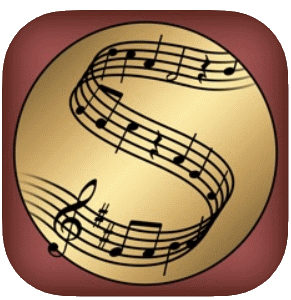 Books available at Amazon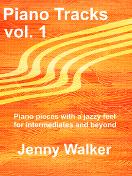 Pieces with a jazzy feel - contents:
On Track, A

utobus, The Aerodrome, Drive Through, Cityscape, Mountain Pass, Hilltop Railway, River Crossing.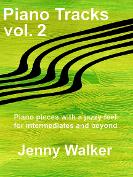 Pieces with a jazzy feel - contents:
Expressway, Mystery Tour, Stroll on Main Street, Coast Line, Tinsel Town Rag, West Side, Terminus.