Ensembles - keyboard player/pianist, pit orchestras, soul and swing bands.
Violinist - Harlaxton Strings and Lincolnshire Strings
Singer (soprano) - Harrowby Singers and St Johns Choir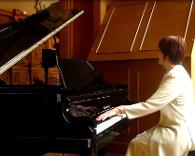 Grieg - Nocturne Opus 54, No. 4
Accompanist for Grantham Singers, Harrowby Singers, Stamford AMS, Harby Harlequins (current) and Towns and Chatters (Current).
MD for - Grantham Operatic Society and Lincolnshire Star Academy.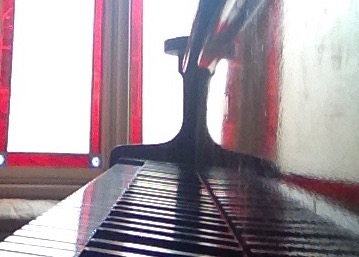 Beethoven - 2nd Movement, Sonata in G, Op 14, No 2
Weddings and events pianist
Varied repertoire (list here)- including classical, jazz and modern popular styles.
Fluent sight reader
Reasonable requests are played
A portable stage piano is available if required.

"Jenny is the ideal keyboard player : reliable, adaptable and an accomplished performer. She also has the sense of humour necessary to cope with us lot. She is a delight to work with!" (Richard Hedley, MD, Harby Harlequins)
"Thank you, for playing, it is so easy to work with professional musicians such as you." (Edgars Cuzunskis, MD Old Dalby Singers, Massed Choirs)