Musical Director and Accompanist
Musical Director and MD/Pianist
Musical Director Jenny is an experienced musical director, having conducted choirs and school groups. On moving to Grantham, she sang with and played for a theatre group, and led music for another. She led productions of 42nd Street, Back to the 80s and The Sound of Music for a children's theatre group, and took up the baton with the town's operatic society, overseeing productions of Sweeney Todd, The Mikado, Fiddler on the Roof, HMS Pinafore and Carousel.
Accompanist for examinations and musicians
An excellent sight reader and flexible musician, Jenny has accompanied the town's operatic and semi-concerted groups, amongst others, and is currently pianist for a community choir and Harby Harlequins. She has played for singing and theatre groups, and been a repetiteur for an opera singer. She accompanies those taking Trinity, ABRSM and London instrumental/vocal grades and diplomas, and is an official pianist for ISTD ballet examinations.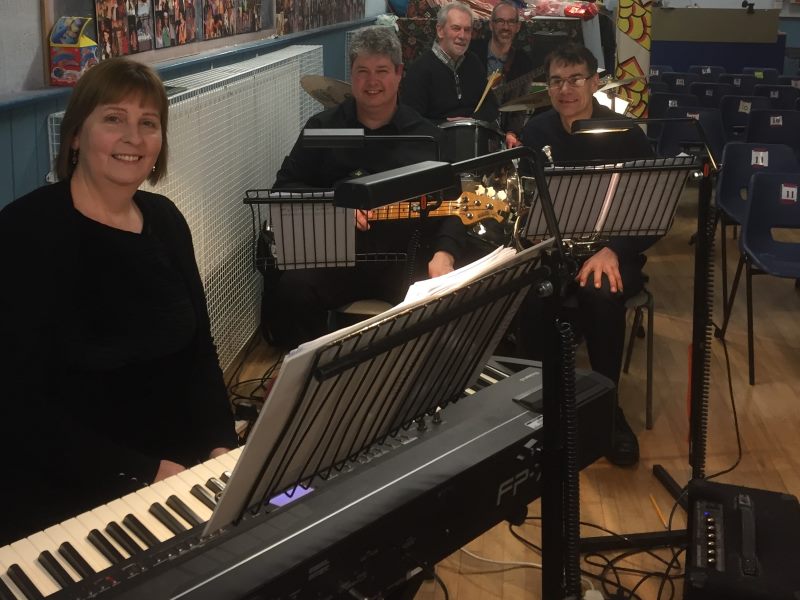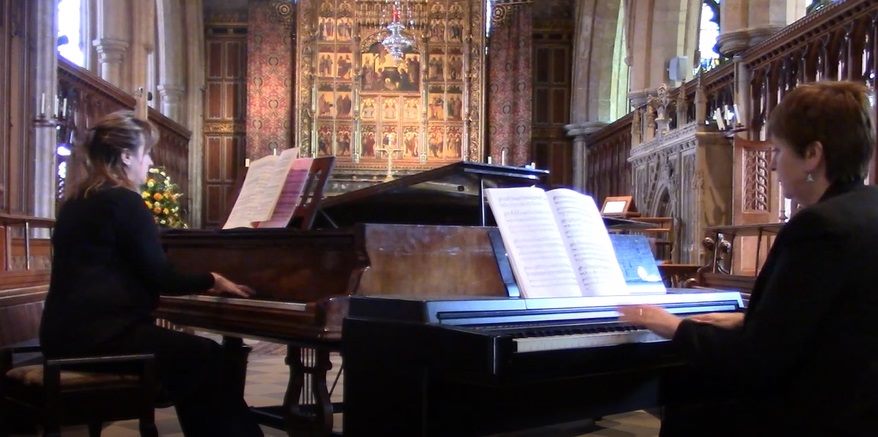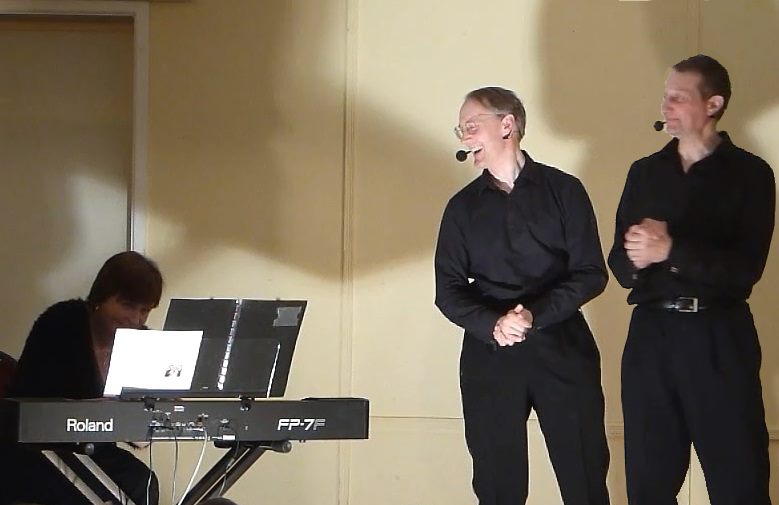 "Jenny is well liked and as Musical Director, used her extensive skills to ensure that the soloists and chorus were able to give of their best and that the band provided the complex musical accompaniments required." NODA - National Operatic and Dramatic Association).

"Some beautiful music, pitched at the right level and, again, Jenny was super in rehearsals." (A chorus member)

"Jenny has slotted in brilliantly. She accompanies sensitively, with technical aplomb whilst having a fantastic sense of humour and positive outlook, which helps put the choir at ease, even when the going is tough! A joy to work with."

Jenny is the ideal keyboard player : reliable, adaptable and an accomplished performer. She also has the sense of humour necessary to cope with us lot. She is a delight to work with!" (Richard Hedley, MD, Harby Harlequins)

"Thank you, for playing, it is so easy to work with professional musicians such as you." (Edgars Cuzunskis, MD Old Dalby Singers, Massed Choirs)

"Last night's performance of The Mikado was superb ... you worked hard driving musical performances out of the cast, everyone did you proud. Your playing and orchestra were lovely". (An audience member)

"Jenny, thank you so much for accompanying this student for her viola pieces - she came to her lesson today much more confident, which is all down to you".